Junior Customer Operations Associate - Kickstart Opportunity
This opportunity is open to eligible kickstart applicants! Kickstart applicants need to be between 16- 24 years old and currently claiming Universal Credit
We usually respond within two weeks
The Opportunity:

Shieldpay are looking for a detail-oriented, empathetic problem solver to join our Customer Operations team. The role will encompass all customer interactions across both consumer and professional services platforms. 
The role will report to the Head of Customer Operations and work closely with our finance, compliance and sales teams. Other key relationships include senior management, partners and business owners.
The successful candidate will work on ensuring the product delivers the highest level of service for our customers, big and small. As well be trusted to onboard customers swiftly and effectively.
You might be a talented Customer Support Agent or Relationship Manager already looking to take on the challenge of this fuller role, already have experience in KYC/KYB AML processes, or looking for a fresh challenge working in a fast paced fintech.
What you'll do:
Open and maintain customer accounts by recording account information
Deal with customer onboarding queries including KYC and KYB for both consumer and professional services parts of the business
Process KYC and KYB data when manual intervention is required
Resolve product or service problems by clarifying the customer's complaint; determining the cause of the problem; selecting and explaining the best solution to solve the problem; expediting correction or adjustment; following up to ensure resolution
Recommend potential products or services to management by collecting customer information and analysing customer needs
Manage incoming calls
Build sustainable relationships of trust through open and interactive communication
Meet personal/team sales targets
Handle complaints, provide appropriate solutions and alternatives within the time limits and follow up to ensure resolution
Keep records of customer interactions
Follow communication procedures, guidelines and policies
Go the extra mile to engage customers
Work with Head of Customer Operations to ensure proper customer service is being delivered
Building strong and long-lasting relationships with prospective and existing clients
Quickly learning the ins and outs of the platform so as to be able to demonstrate to prospective clients and/or onboard once signed up
What are we looking for in you:
You must be passionate about great customer and user experience – and really enjoy the following:
You're great at explaining things to people, and have flawless written English (any other languages are a huge bonus, make sure you let us know about them!)
You enjoy investigating problems, getting to the root cause and working with others in order to fix them
You know your way around banking/finance apps, and technology interests you
You're friendly and super organised
Have previous experience in a similar customer facing role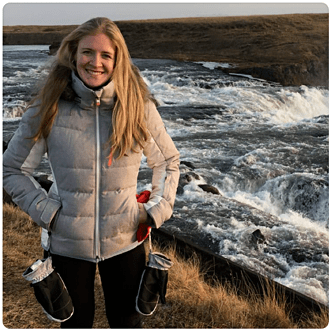 Related jobs
Benefits
Share options

We are pleased to issue each new employee a package of share options which ensures that they really can be part of the Group's success.

Private medical insurance

We offer cover for our employees with no financial excess, and coverage of pre-existing conditions, from what we believe is the industry leader in physical AND mental health cover.

Life assurance

Our employees can rest assured that their loved ones will be supported should the worst happen.

Pension

We have a matched workplace pension scheme via Nest

Interest-free season ticket loan

It may not have had a big take-up in 2020 – but it's there if our people need it.

Unlimited annual leave

We did away with the old-school cap on annual leave allowances to ensure our employees are able to step away from the office and keep a healthy work/life balance. (and we underpinned this with a minimum amount to make sure that it is taken!)

Mental well-being days

Our employees can take a day a month away from work without booking or need to seek approval – for those days when your head is just not in the right space.

Enhanced allowances

From maternity leave to eyecare, we don't just offer the basic – we make sure that we are able to go the extra mile and offer well above the average for our employees.

Mental well-being support

We have a calendar of events throughout the year for our employees – as well as the offer of membership to download the Calm app for each employee.

Flexible working

We were always flexible in our approach even before the pandemic – and we are pleased to treat our employees like real adults and judge them on the work they do – and not the hours that they have sat at their desk.
Workplace & culture
Our team is filled with ambitious, curious and entrepreneurial people. We hire and nurture inquisitive, creative minds looking to flourish in a supportive and collaborative environment, recognised by being placed within the top 50 startups to work for in 2021 by Tempo.
We don't like old fashioned corporate hierarchy. Instead we like to empower our people to make a change and be autonomous in their role with all the support you need with the other teams around you.
About SPG
SPG: SPG is a group of companies providing payment services through the following companies and trading names.
Shieldpay Limited: Is Authorised and regulated by the Financial Conduct Authority under the Payment Services Regulations 2017 (Reference number 770210) as an authorised payments institution. Shieldpay is a company providing simple and transparent payment solutions across the legal, financial, and professional services industries. The firm offers Third-Party Managed Accounts, Escrow facilities and payment agent services.
Shieldpay Trust Services Limited: Is registered with HMRC as a trust service provider (Reference XPML00000158706) and provides the services as a corporate trustee to the beneficiaries of the trust, established by deed, in connection with escrow transactions.
Paycast: Paycast is a trading name of Shieldpay Limited. Paycast is a payout platform that works alongside payment service providers to pay out to marketplace sellers. The PSD2-compliant solution removes the need for marketplaces to be regulated for the distribution of funds.
Registered Address for our Group Companies is 3rd Floor, 1 Ashley Road, Altrincham, Cheshire, WA14 2DT.
Follow us on LinkedIn
Follow us on Twitter
Check us out on Glassdoor

Already working at SPG?
Let's recruit together and find your next colleague.