Shieldpay
·
London, Haywards Heath
·
Remote
Transaction Manager
If you are an experienced relationship manager looking for a fresh challenge working in a fast-paced fintech - this may be the IDEAL role for you!
We usually respond within two weeks
This role can be based out of our London or Haywards Heath office - with flexibility for remote working arrangements.

The opportunity
Shieldpay are looking for a meticulous, detail-oriented Transaction Manager to join our team. The role will encompass all customer interactions across our professional services platform.
The successful candidate will work closely with our clients and the Sales team and will be responsible for overseeing a portfolio of escrow and corporate payment transactions, acting as the main point of contact for clients regarding all operational matters.
They will work on ensuring the product delivers the highest level of service for our customers, big and small. You might be an experienced relationship manager looking for a fresh challenge working in a fast-paced fintech
What you'll be doing
Supporting the Corporate Payments Sales team to execute on contract actions and instructions
Quickly develop a complete understanding of the product so as to be able to serve as the lead point of contact for professional services clients to deliver stellar transaction management activities
Develop strong relationships with professional services customers (predominantly law firms and lenders) through open and interactive communication
Ensure the highest possible level of service for these key partners and their underlying clients including;

Managing onboarding and the day to day use of the platform
Liaising with Compliance to ensure all customer due diligence is completed
Overseeing payment processing

Contract monitoring
Liaise with internal teams such as Sales, Payment Operation, Customer
Operations, Compliance, Marketing and Product to improve the entire customer experience
Develop and evolve processes to allow for scale and efficiency
Fulfilment of ad-hoc requests from anyone in Sales, Payment Operations, Customer Operations
Ensure accurate setup and maintenance of transactions including post-closure matters
Ensure appropriate client/account management coverage including annual reviews and KYC renewals
Participate in deal review as required
Ensure billing is up to date
Ensure accurate creation, verification and actioning of diary dates for future events derived from relevant documentation
Provide support to Sales on new business prospects, as required
Provide support to Product in relation to product developments, as required
Maintain and contribute to audit and control activities
What are we looking for in you
You have legal and or other transaction management experience
You know your way around banking/finance apps, and technology interests you
You're super organised and have an eagle eye – attention to detail is integral to this role
You have an operational mind and can offer insight into making processes more streamlined
You enjoy working in a fast-paced environment
You have a strong understanding of compliance and onboarding – KYC/KYB
You have excellent written and spoken communication skills. You're able to forge strong bonds with key stakeholders and speak at different levels of technical understanding
You're able to balance a large workload and prioritise effectively
You have strong transaction management/execution & negotiation skills
You enjoy investigating problems, getting to the root cause and working with others in order to fix them
You have international payments experience
SPG is an equal opportunities employer. For SPG building a fair and transparent workforce begins with the recruitment process that does not discriminate on the grounds of gender, sexual orientation, marital or civil partner status, pregnancy or maternity, gender reassignment, race, colour, nationality, ethnic or national origin, religion or belief, disability or age.
Department

Locations

London, Haywards Heath

Remote status

Flexible Remote
We usually respond within two weeks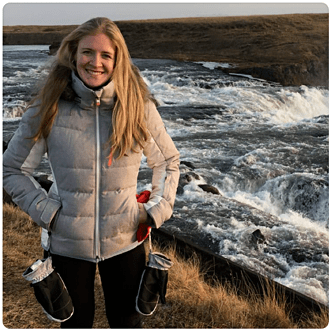 Related jobs
Benefits
Share options

We are pleased to issue each new employee a package of share options which ensures that they really can be part of the Group's success.

Private medical insurance

We offer cover for our employees with no financial excess, and coverage of pre-existing conditions, from what we believe is the industry leader in physical AND mental health cover.

Life assurance

Our employees can rest assured that their loved ones will be supported should the worst happen.

Pension

We have a matched workplace pension scheme via Nest

Interest-free season ticket loan

It may not have had a big take-up in 2020 – but it's there if our people need it.

Unlimited annual leave

We did away with the old-school cap on annual leave allowances to ensure our employees are able to step away from the office and keep a healthy work/life balance. (and we underpinned this with a minimum amount to make sure that it is taken!)

Mental well-being days

Our employees can take a day a month away from work without booking or need to seek approval – for those days when your head is just not in the right space.

Enhanced allowances

From maternity leave to eyecare, we don't just offer the basic – we make sure that we are able to go the extra mile and offer well above the average for our employees.

Mental well-being support

We have a calendar of events throughout the year for our employees – as well as the offer of membership to download the Calm app for each employee.

Flexible working

We were always flexible in our approach even before the pandemic – and we are pleased to treat our employees like real adults and judge them on the work they do – and not the hours that they have sat at their desk.
Workplace & culture
Our team is filled with ambitious, curious and entrepreneurial people. We hire and nurture inquisitive, creative minds looking to flourish in a supportive and collaborative environment, recognised by being placed within the top 50 startups to work for in 2021 by Tempo.
We don't like old fashioned corporate hierarchy. Instead we like to empower our people to make a change and be autonomous in their role with all the support you need with the other teams around you.
About SPG
SPG: SPG is a group of companies providing payment services through the following companies and trading names.
Shieldpay Limited: Is Authorised and regulated by the Financial Conduct Authority under the Payment Services Regulations 2017 (Reference number 770210) as an authorised payments institution. Shieldpay is a company providing simple and transparent payment solutions across the legal, financial, and professional services industries. The firm offers Third-Party Managed Accounts, Escrow facilities and payment agent services.
Shieldpay Trust Services Limited: Is registered with HMRC as a trust service provider (Reference XPML00000158706) and provides the services as a corporate trustee to the beneficiaries of the trust, established by deed, in connection with escrow transactions.
Paycast: Paycast is a trading name of Shieldpay Limited. Paycast is a payout platform that works alongside payment service providers to pay out to marketplace sellers. The PSD2-compliant solution removes the need for marketplaces to be regulated for the distribution of funds.
Registered Address for our Group Companies is 3rd Floor, 1 Ashley Road, Altrincham, Cheshire, WA14 2DT.
Follow us on LinkedIn
Follow us on Twitter
Check us out on Glassdoor

Already working at SPG?
Let's recruit together and find your next colleague.