Shieldpay
·
London, Haywards Heath
·
Remote
QA Engineer
Our team is filled with ambitious, curious & entrepreneurial people. We hire and nurture inquisitive, creative minds looking to flourish in a supportive and collaborative environment
We usually respond within two weeks
This role can be based out of our London or Haywards Heath office - with flexibility for remote working arrangements.
The opportunity
An exciting opportunity to join a new, multidisciplinary engineering team of UI Engineers, Software Engineers, Architects, and Testers, primarily utilising React, Node, Typescript for both), and a serverless event-driven architecture hosted on AWS. Automation is at the forefront of our approach to testing, but we understand the need for manual and exploratory testing as part of the process

What you'll be doing
Work in an agile environment, being involved in stand-ups, planning, refinement, retros, etc.
Work with cross-functional team to ensure quality throughout the software development lifecycle
Collaborate with Product Owners and Business Analysts to help define business requirements.
Develop automated end-to-end tests for the frontend and backend using Cypress, Typescript, and Cucumber
Test APIs using Postman
Carry out non-functional testing such as Accessibility, Usability, Security, and Performance testing
Define test plans, carrying out testing of user stories, and reporting any bugs discovered.
Ensure all artifacts created during testing are properly documented and kept up to date.
Work closely with Developers to ensure test coverage is met
Continuously look for ways to improve and evolve testing processes and code
What are we looking for in you
Experience as a QA Engineer, SDET or similar role.
Experience with JavaScript
Experience with Git
Experience writing automated tests using Cypress or similar tools.
Experience testing APIs using Postman or similar tools.
Good understanding of various testing types, including exploratory testing, regression testing, accessibility testing, performance testing etc
Experience in using a variety of tools to aid testing and knowing when to apply them.
Understand the benefit of automation and when to apply it.
Experience testing a serverless event-driven application would be beneficial.
Keen attention to detail with strong analytical and problem-solving skills.
Confident in collaborating with technical and non-technical stakeholders.
Are passionate about testing, continuously looking to improve your own knowledge and skills
SPG is an equal opportunities employer. For SPG building a fair and transparent workforce begins with the recruitment process that does not discriminate on the grounds of gender, sexual orientation, marital or civil partner status, pregnancy or maternity, gender reassignment, race, colour, nationality, ethnic or national origin, religion or belief, disability or age.
Department

Locations

London, Haywards Heath

Remote status

Flexible Remote
We usually respond within two weeks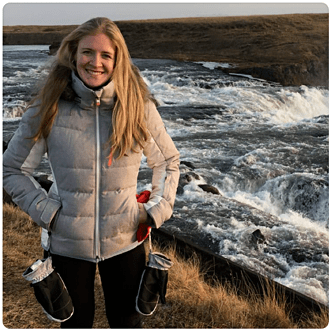 Related jobs
Benefits
Share options

We are pleased to issue each new employee a package of share options which ensures that they really can be part of the Group's success.

Private medical insurance

We offer cover for our employees with no financial excess, and coverage of pre-existing conditions, from what we believe is the industry leader in physical AND mental health cover.

Life assurance

Our employees can rest assured that their loved ones will be supported should the worst happen.

Pension

We have a matched workplace pension scheme via Nest

Interest-free season ticket loan

It may not have had a big take-up in 2020 – but it's there if our people need it.

Unlimited annual leave

We did away with the old-school cap on annual leave allowances to ensure our employees are able to step away from the office and keep a healthy work/life balance. (and we underpinned this with a minimum amount to make sure that it is taken!)

Mental well-being days

Our employees can take a day a month away from work without booking or need to seek approval – for those days when your head is just not in the right space.

Enhanced allowances

From maternity leave to eyecare, we don't just offer the basic – we make sure that we are able to go the extra mile and offer well above the average for our employees.

Mental well-being support

We have a calendar of events throughout the year for our employees – as well as the offer of membership to download the Calm app for each employee.

Flexible working

We were always flexible in our approach even before the pandemic – and we are pleased to treat our employees like real adults and judge them on the work they do – and not the hours that they have sat at their desk.
Workplace & culture
Our team is filled with ambitious, curious and entrepreneurial people. We hire and nurture inquisitive, creative minds looking to flourish in a supportive and collaborative environment, recognised by being placed within the top 50 startups to work for in 2021 by Tempo.
We don't like old fashioned corporate hierarchy. Instead we like to empower our people to make a change and be autonomous in their role with all the support you need with the other teams around you.
About SPG
SPG: SPG is a group of companies providing payment services through the following companies and trading names.
Shieldpay Limited: Is Authorised and regulated by the Financial Conduct Authority under the Payment Services Regulations 2017 (Reference number 770210) as an authorised payments institution. Shieldpay is a company providing simple and transparent payment solutions across the legal, financial, and professional services industries. The firm offers Third-Party Managed Accounts, Escrow facilities and payment agent services.
Shieldpay Trust Services Limited: Is registered with HMRC as a trust service provider (Reference XPML00000158706) and provides the services as a corporate trustee to the beneficiaries of the trust, established by deed, in connection with escrow transactions.
Paycast: Paycast is a trading name of Shieldpay Limited. Paycast is a payout platform that works alongside payment service providers to pay out to marketplace sellers. The PSD2-compliant solution removes the need for marketplaces to be regulated for the distribution of funds.
Registered Address for our Group Companies is 3rd Floor, 1 Ashley Road, Altrincham, Cheshire, WA14 2DT.
Follow us on LinkedIn
Follow us on Twitter
Check us out on Glassdoor

Already working at SPG?
Let's recruit together and find your next colleague.