Paycast
·
London
·
Flexible Remote
Head of Marketing
Given how early we are at building the team for Paycast, you will be one of the first team members as we grow to scale. You'll have a BIG impact on the future direction of our product.
We usually respond within two weeks
The opportunity
The Head of Marketing will report to the Customer Director and will be responsible for brand, marketing and supporting our sales team with collateral and campaigns. You will lead two team members already in role; brand designer and marketing manager, and will be responsible for the relationship with any external agencies.
We are right at the beginning of our journey, with a plan to launch in February 2022, so this is an exciting opportunity for an experienced and ambitious marketeer to come and lay the foundations of how we take our business to market and build a future household brand.
Paycast has several blue-chip partnerships that have individual marketing requirements as well as ringfenced marketing budget tied to performance targets. The Head of Marketing will be responsible for leading and delivering on these partnership incentives as part of the central marketing strategy, ensuring that we are measuring and reporting activities aligned with the milestones, targets and processes that have been contractually agreed.
You will need to have broad experience across the full marketing spectrum; brand, advertising, PR, digital, social, CRM, events and more. In the short-term, we will work with agencies to give us specialist support in some of these areas, and in the mid-term we will bring in marketing specialist functions to lead the efforts. It will be important that you can set and steer the strategy for all marketing functions, inspiring your team and helping Paycast to stand-out and be known in the market and industry.
It will also be critical that you are confident in analysing our marketing performance, taking an approach of ongoing iteration and optimisation. Having never taken Paycast out to market beyond a simple website, we will want to test a range of approaches, learn what works best and quickly pivot strategies to deliver the best ROI for marketing spend and efforts.
You may have worked your way up in another technology-led business and are ready to step up into a leadership position, or perhaps come from agency world and want a new challenge. Whatever your journey, you will be brimming with ideas that you're eager to try out, super confident in your marketing genius but also curious and willing to learn. Most importantly, we need a leader. Someone who will inspire, support and lift up their team, creating a culture of empowered people who deliver exceptional work at pace.
What you will do:
Lead the brand strategy for Paycast, overseeing the development of brand assets, brand story and brand awareness/affiliation in the market and internally
Lead the marketing strategy to support our sales function and growth targets
Responsible for planning and executing all partner marketing activities and spend to deliver on pre-agreed targets
Manage the marketing budget, be accountable for all spend and delivering ROI
Lead, nurture and grow the brand and marketing team, with responsibility for managing external agencies and partnerships
What we are looking for in you:
Experience in leading and managing a team
Experienced in marketing for technology-led businesses in regulated industries, ideally with payments and/or financial services experience
Experience, passion and drive to deliver a compelling brand and marketing strategy to take Paycast to new heights
Doer and a thinker – this is a start-up, so you'll need to be comfortable doing as well as directing
Comfortable and thrive in managing and operating as part of a small dynamic team
Strong organisational skills
Comfortable with ambiguity and finding creative solutions
Superior spoken, written and visual communication and presentation skills
SPG is an equal opportunities employer. For SPG building a fair and transparent workforce begins with the recruitment process that does not discriminate on the grounds of gender, sexual orientation, marital or civil partner status, pregnancy or maternity, gender reassignment, race, colour, nationality, ethnic or national origin, religion or belief, disability or age.
We usually respond within two weeks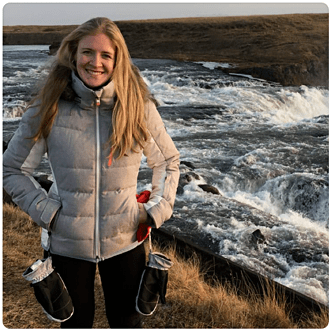 Related jobs
Benefits
Share options

We are pleased to issue each new employee a package of share options which ensures that they really can be part of the Group's success.

Private medical insurance

We offer cover for our employees with no financial excess, and coverage of pre-existing conditions, from what we believe is the industry leader in physical AND mental health cover.

Life assurance

Our employees can rest assured that their loved ones will be supported should the worst happen.

Pension

We have a matched workplace pension scheme via Nest

Interest-free season ticket loan

It may not have had a big take-up in 2020 – but it's there if our people need it.

Unlimited annual leave

We did away with the old-school cap on annual leave allowances to ensure our employees are able to step away from the office and keep a healthy work/life balance. (and we underpinned this with a minimum amount to make sure that it is taken!)

Mental well-being days

Our employees can take a day a month away from work without booking or need to seek approval – for those days when your head is just not in the right space.

Enhanced allowances

From maternity leave to eyecare, we don't just offer the basic – we make sure that we are able to go the extra mile and offer well above the average for our employees.

Mental well-being support

We have a calendar of events throughout the year for our employees – as well as the offer of membership to download the Calm app for each employee.

Flexible working

We were always flexible in our approach even before the pandemic – and we are pleased to treat our employees like real adults and judge them on the work they do – and not the hours that they have sat at their desk.
Workplace & culture
Our team is filled with ambitious, curious and entrepreneurial people. We hire and nurture inquisitive, creative minds looking to flourish in a supportive and collaborative environment, recognised by being placed within the top 50 startups to work for in 2021 by Tempo.
We don't like old fashioned corporate hierarchy. Instead we like to empower our people to make a change and be autonomous in their role with all the support you need with the other teams around you.
About SPG
SPG: SPG is a group of companies providing payment services through the following companies and trading names.
Shieldpay Limited: Is Authorised and regulated by the Financial Conduct Authority under the Payment Services Regulations 2017 (Reference number 770210) as an authorised payments institution. Shieldpay is a company providing simple and transparent payment solutions across the legal, financial, and professional services industries. The firm offers Third-Party Managed Accounts, Escrow facilities and payment agent services.
Shieldpay Trust Services Limited: Is registered with HMRC as a trust service provider (Reference XPML00000158706) and provides the services as a corporate trustee to the beneficiaries of the trust, established by deed, in connection with escrow transactions.
Paycast: Paycast is a trading name of Shieldpay Limited. Paycast is a payout platform that works alongside payment service providers to pay out to marketplace sellers. The PSD2-compliant solution removes the need for marketplaces to be regulated for the distribution of funds.
Registered Address for our Group Companies is 3rd Floor, 1 Ashley Road, Altrincham, Cheshire, WA14 2DT.
Follow us on LinkedIn
Follow us on Twitter
Check us out on Glassdoor

Already working at SPG?
Let's recruit together and find your next colleague.